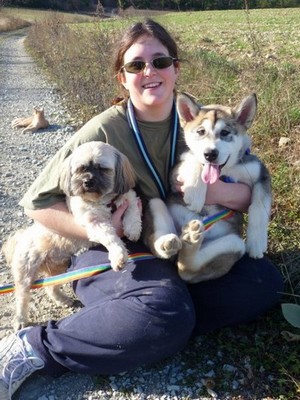 Breeding "Prana des Loups"
The selection

I got my BPREA (Patent Professional Agricultural Operations Manager) dog breeding option, which is one of the best, in particular with regard to the selection, and I continue to attend training or seminars in this regard.
I also regularly share ideas and information with other breeders on this subject.

My breeding meets all guidelines of the Malamute breed club (MCAF)
Eurasier Club has not yet published.

Le LOF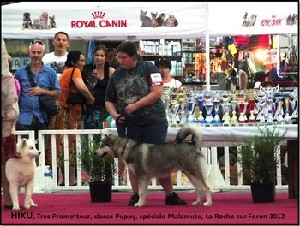 All my dogs are LOF. That is to say, they are recorded in the Book of Origins French: this is to certify that they are purebred dogs.
My puppies are all born from parents LOF and they are pre-registered in the LOF.
They must be "confirmed" after 12 months old : that means they have to be examined by a canine judge who verifies that the dog matches the breed standard.
All my dogs are obviously confirmed LOF before breeding.
I also participate in many dog shows, in order to get the opinion of several judges on my dogs, and to have my dogs rated.
You can find the dogshows results for each of my dogs on their respective pages.



Inbreeding

Inbreeding is the fact of using dogs whose parents, great grandparents, etc. are from the same family.
I think, and in view of my technical knowledge I know, that this can be a very important source of health problems and character.
That's why we check each marriage, and that every marriage is thoughtfully thought out, so that we have the lowest consanguinity rates possible.
A 0% rate is almost impossible, because it is the fact of having common ancestors that makes a race, but the lower the rateis, the less the dog is inbred.V For me, and for specialized veterinary advices, the rate must remain below 15% for this is not a problem on puppies.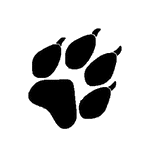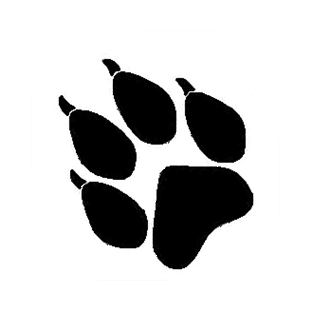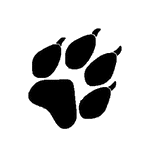 DNA


All my dogs are identified DNA, that is to say that their genetic print has been edited, which allows to certify pedigrees thereafter.
This allows complete transparency on the origin of the puppies.
With the dad and mom identified DNA, you can, once your puppy is identified, check that he is from this union.
This shows the seriousness of a breeding and makes it possible to value the lines and the selection.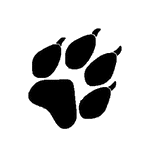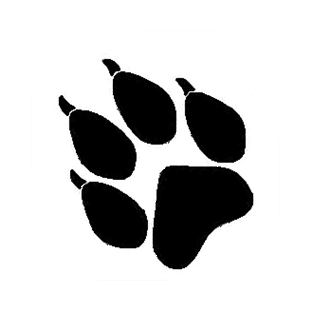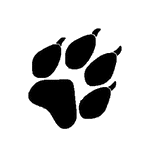 La santé

Dysplasia of the hip and elbow :
All my breeding dogs are x-rayed to detect any hip-femoral dysplasia.
Dysplasia is a disease that can be present in all dogs, but especially in large size dogs. Hip Dysplasia is a known hereditary disease in the Alaskan Malamute. The disease can also be affected by environmental factors,
so it is important to have all breeding stock tested and ensure that all puppies are purchased from tested dogs.
Hip Dysplasia is shown as an abnormal development around the structure of the hip joint.
The changes in the joint that lead to dysplasia are made during growth with a critical period being from 3 to 6 months of age. During this time, environmental factors can be found to have an effect.

Hip scoring radio may be realised after the age of 12 months for the eurasiers and after 18 months for the Malamutes
For the Malamutes, since 2014 the club has been asking for elbow radio, so all my dogs (malamutes and eurasiers) are tested for elbow dysplasia from 2014.
I use to breed only dogs that are A or B (C is possible only with a dog A): that is what is recommended by the breed clubs.


Eye defects :
AMCF (Alaskan Malamute Club de France) recommends testing the dogs, so I do it systematically.
I'm lucky that my regular vet is among one of the few in France to be approved by the club and by the SCC to conduct those tests.
The purpose of this review is to eliminate breeding dogs with Hereditary Cataracts and/or Cone Degeneration (CD) or Day Blindness.
Dogs declared doubtful or suspicious can reproduce only with a partner unscathed.

For the Eurasiers, although there are more and more glaucoma problems in the breed, the breed club does not require any testing.
However, it is important for me to produce puppies with the best possible health, so I test all my eurasiers for eye defects.

Luxation of the patella :
All my dogs are screened, with official certificate issued by an orthopedic veterinarian.
The luxation of the patella is common in the Eurasier, much less in the Malamute, but I test all my dogs anyway.

Degenerative polyneuropathy :
It is a genetic neurological disease present in malamutes .
It is a very serious disease, little present in France, but as a genetic test exists, I prefer to test all my Malamutes.
If both parents are tested healthy, their children are automatically healthy non-carriers.
I only breed dogs that are healthy and non-bearing.

Dandy–Walker syndrome :
It is a genetic neurological disease present in Eurasier.
It is a disease that causes balance disorders and brain malformations.
Since 2017, all my dogs are tested before breeding, healthy carriers will be married only with non-bearing dogs.
If both parents are tested healthy, their children are automatically healthy non-carriers.


For now, there is no other health test done in my breeds.
but I keep abreast of developments, and if there are any changes, I will do the tests recommended by the breed clubs.

Puppies are guaranteed for 2 months after their departure in case of accident or death (in France according to ANIMA SOLUTIONS conditions)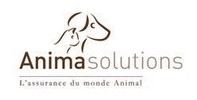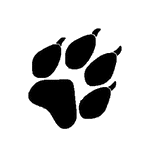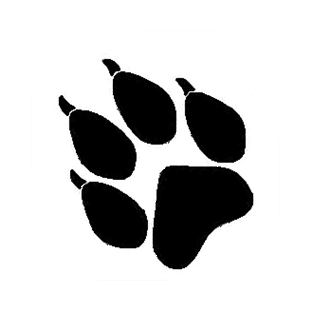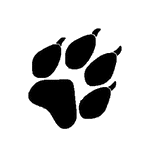 Character

One of the first criterias Iwhen I plan a wedding is the character of the parents.
I'm looking primarily for well balanced, friendly and sociable dogs
Although the character of puppies is not solely of heredity, I think this is very important.

TAN (Natural Ability Test)

My dogs must be sociable and well-balanced for having puppies with good character.
My dogs pass their TAN (Natural Ability Test) before to reproduce as far as possible (sometimes, it's just after, but I know that the test will be positive).
The TAN is a behavioral test: the judge verifies that the dog is sociable, neither aggressive nor timid.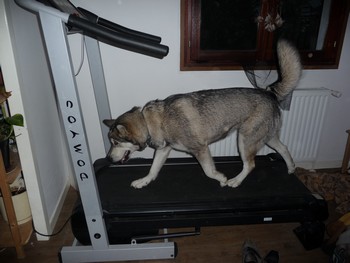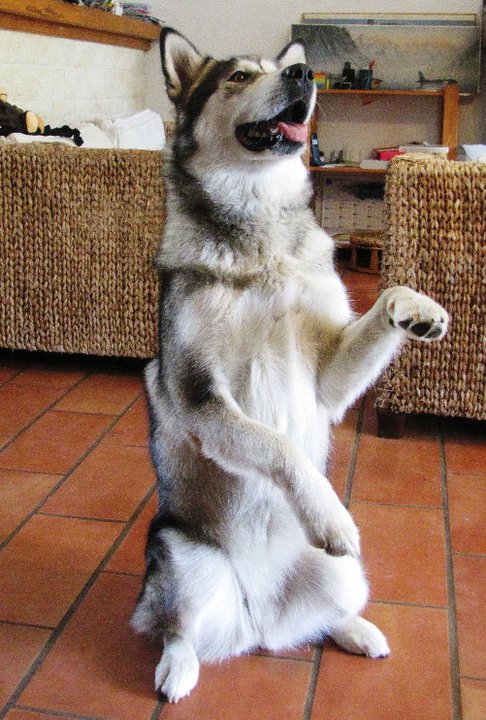 Sled

My Malamutes are still quite young, so they are just beginning to learn the sled and I learn along with them.
During summer, I also do mountain biking with them, and I do train them to tow my horse, which allows me to walk everyone together and train dogs to understand directions.
Malamutes should not start to pull the sled before finishing their growth, that means not before the age of 18 months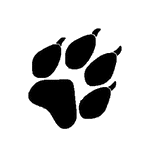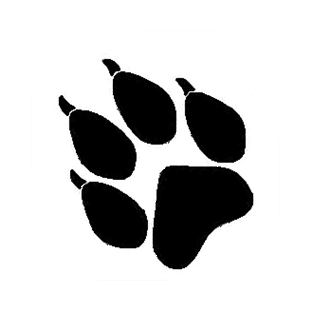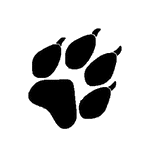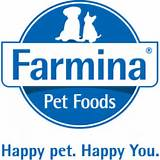 Nutrition

All my dogs are raised with FARMINA Low Grain kibble.
For me, it is essential to offer them a diet of quality and the most balanced possible
so that the growth of future parents is going as well as possible, and for gestation and lactation to provide puppies with everything they need.

That's why I chose a food "upscale",
because food is the first element responsible for the health of dogs.
My puppies all leave with a puppy kit offered.