, do not hesitate to ask me, we have litters spread over all the year, malamutes and eurasiers..
The conditions of sale :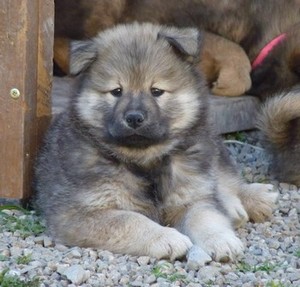 The puppies are sold vaccinated, microchipped and registered in the LOF.

They are placed with a certificate of good health from the veterinarian
a royal canin puppy food kit, a personalized CD of pictures and a breeding instruction guide.
They are available after the age of 8 weeks.
On departure day the puppy, it takes at least two hours of advices (health, education, etc ...). You leave with all the basics right; and a lifetime follow-up! The puppies grow up in the house with me and all adult dogs, with 3 cats, with chickens, gooses and Oscar my horse. They are accustomed to the sounds of tiny home (vacuum cleaner, TV, visits, etc.) and are much handled every day (weighing bottle, wormer, hugs, games, etc. ..).

The puppies are insured by your breeder from the mutual ANIMA SOLUTIONS for 2 months after their departure in case of accident,
but above all you will benefit from a preferential rate to subscribe to the mutual for the whole life of your dog.
(according to ANIMA SOLUTIONS conditions, only for customers residing in France),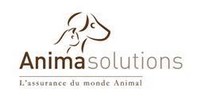 The eurasiers puppies are sold € 1,400, and malamutes 1,400 €.
As a passport is necessary for all puppies leaving the french territory, my vet will sold it 25 €. A deposit of one third of the price is required upon booking.

No reservation will be accepted before your visit of the kennel or preliminary meeting.
It is possible to spread the payment if necessary.

The choice of puppies is made after 5 weeks old, in order bookings.
When you buy a puppy from me,
you can at any time of the dog's life contact me for advices on education or health.

I also wait for news and photos from my old babies,
and in case of problems, I undertake to re-place the dogs from my home, without any judgement whatsoever.

We have a facebook group reserved for baby Prana des Loups owners , which serves as a support to give news, ask questions, ask for advices !
We organize walks of the farm 4 times a year, osteo days, and you are welcome to come and say hello to us once the baby has grown!
When you take a puppy Prana des Loups, you enter our family!